While certain federal requirements exist for selling cars, most states have their own additional requirements. This article will outline what documents you need to sell your car in California.
Essential Paperwork
The California Certificate of Title: A seller transfers ownership to a buyer by signing the title. Then, the buyer can bring the title to a DMV office and submit an application for transfer of ownership. If your car isn't paid off and your lienholder still has the title, you must notify them before selling your car. Make sure you're able to cover the remaining balance to free the title.

Title transfer: If the California Certificate of Title is missing, complete an Application for Duplicate or Transfer of Title. The buyer will bring this form to a DMV office, along with a transfer fee, where the car will be registered to their name and they will receive a new title. The seller, buyer, and the lienholder (if applicable) must sign this document.

Release of liability/notice of transfer: This document alerts the DMV that you have sold your vehicle, ensuring you're not held liable if it becomes involved in legal issues or incurs traffic or parking violations under its new ownership.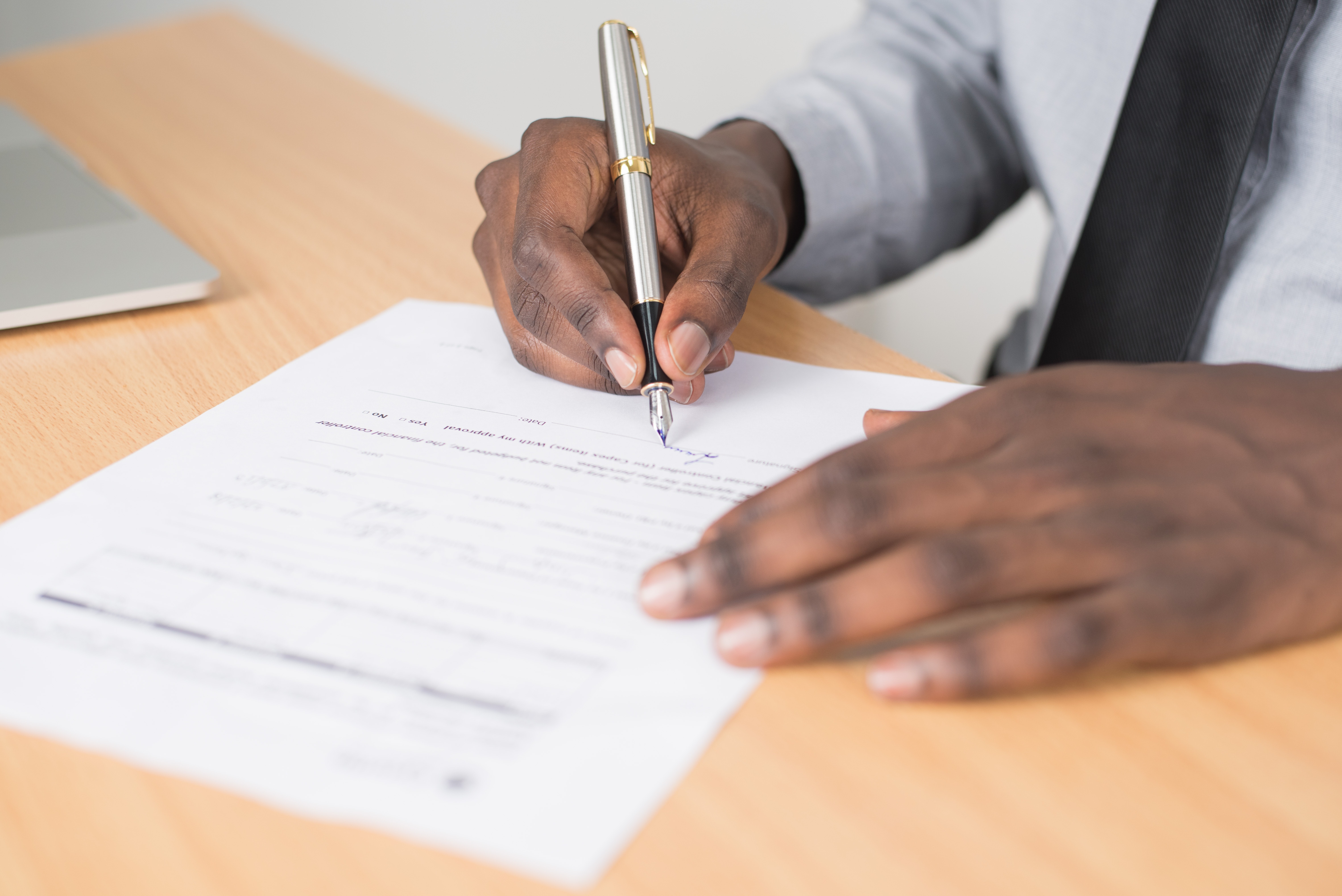 Other Paperwork You May Need
Smog certificate: Most cars in California pass an emissions test to be registered. Exceptions include vehicles from before 1976 (if gas-powered), before 1998 (if diesel-powered), motorcycles, vehicles less than 4 years old, and any vehicle that runs on natural gas.

Odometer disclosure form: Unless your car is more than 10 years old and weighs more than 16,000 pounds, you are required by federal law to include a form disclosing its mileage to your buyer.

Bill of sale: The document includes the personal information and signatures of both you and your buyer, as well as a description of your car, the sale price, and the conditions of sale. This document verifies the car's sale, and clarifies that it is being sold "as is."
Be sure to check the website of the California DMV and Autotrader's guide to selling a car in California to see if there are any other documents required to take to sell your particular car, or any other steps you'll need to take. For more information on what paperwork you need to sell your car, check out our blog post on how to make a safe sale. If you're selling your car in the Bay Area, consider using 99 Drive. All you have to do is enter your car's information into 99 Drive's Instant Offer page, and you'll receive offers from local dealers immediately.